There's soft in the going description of every meeting today. The ground at each venue in Britain is as follows.
Pontefract: Soft, Good to Soft (in places)
Hexham: Soft Dry forecast & expect improvement
Windsor: Good to Soft, Good (in places)
Let's get cracking.
Money Talk
Money Talk continues to highlight the Betfair Sportsbook big-money moves to keep you in the loop. This section highlights market moves between 1:00 am and 9:00 am.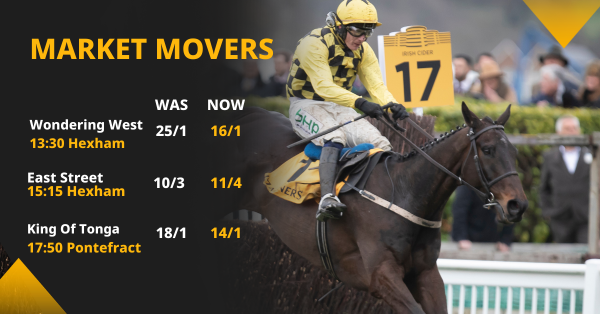 Mark your card
The Betfair Sportsbook is paying extra places today!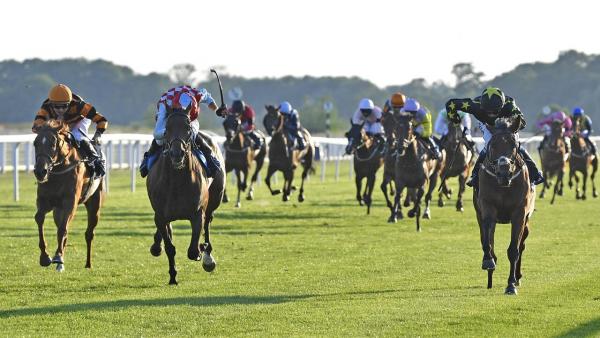 Trainer Adam West heads to Pontefract today with two runners. But it's ten-year-old Niblawi 7.06/1 16:50 that makes the most appeal given his 67% strike rate with four-year-old plus horses at this venue. His is 50% three winners from six runners overall when saddling horses at this venue.
Pontefract's feature race of the day comes at 15:40, and four-year-olds have won the race for the last two years. Still, Franny Norton is an interesting booking for Karl Burke on Rayong 8.07/1, with the pair profitable to £43 to a £1 level stake. Rayong has form figures of 421 here and is on a career-low handicap mark.
At Windsor in the 15:30, four-year-olds have won seven of the last ten runnings.
In the 16:05 at Windsor, all of these are of very similar ability, but John and Thady Gosden are four from 12 33% at this track. Of the 12 runners since partnering, ten have finished in the first three. They saddle Yummylicious 2.47/5.
In the 16:40 at Windsor, trainer Charlie Appleby has a 26% strike rate with his three-year-olds and saddles Maplewood 4.03/1. Jockey William Buick takes the ride and has a 22% strike rate on three-year-olds.
At Hexham, trainer Lucinda Russell has a healthy 19% strike rate over fences and saddles Without Conviction 7.06/1 in the 14:40.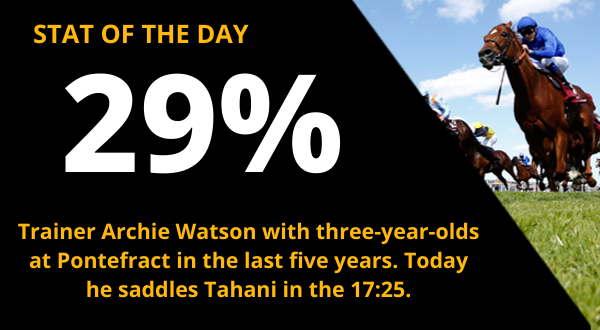 Horses for courses
This section highlights the best bets from horses that have won twice or more at today's tracks.
15:30 Windsor – The Princes Poet – Has won here twice (100%)
16:50 Pontefract – Wemyss Point – Has won here twice (67%)
Weighted to go well
"Weighted to go well" highlights horses running that are more than 10lbs below their last winning handicap mark.
13:50 Windsor – Company Minx – Has won off 68 runs off 57
15:15 Hexham – Taxmeifyoucan – Has won off 123 runs off 112
15:40 Pontefract – Rayong – Has won off 93 runs off 78
Furthest traveller
Today's furthest traveller is Anthony Honeyball, who has made the 341-mile journey to Hexham with two runners. Hatos 13:30 and Dear Ralphy 16:20.
Honeyball is zero for nine at this venue.
Race of the day
We take a closer look at the 15:15 at Hexham, which looks like a competitive affair on paper despite the small field of eight runners.
East Street is a six-year-old we are yet to see the best off, and he has been steadily improving with each start and arrives on the back of a career-best effort after finding the sharp Haydock track at a disadvantage.
Today's stamina-sapping course should see him to the best effect, and the unexposed Sue Smith runner could easily surpass this lowly rating with natural improvement. The drying ground will be in his favour and he should be going close today.
Eternally Yours is handicapped to have a say in matters here and arrives after a good second at Ayr when pegged back close home. The slight drop in trip will be of no hindrance to her chances, but this is now a step back up in grade, and she has an all or nothing sort of profile in the last two years.
Away from Ayr, she has a record of 2111 on left-handed tracks, so trying a new left-handed course for the first time in two years could be the answer to getting her head in front.
The return to Hexham could spark a revival in Taxmeifyoucan, who looked sure to play a hand here before unseating and has a win to his name at this track alongside a disappointment over fences. His profile is regressive, but he is handicapped to have a say, and the drop in trip helps his claims.
He remains a risky proposition, though.
Big race verdict
This is tricky, but East Street arrives with few questions to answer, is unexposed and on an upward curve. He is likely to take another step forward today with this track set to suit, and the more the ground dries, the better his chances.
Timeform offer up a progressive Ponte punt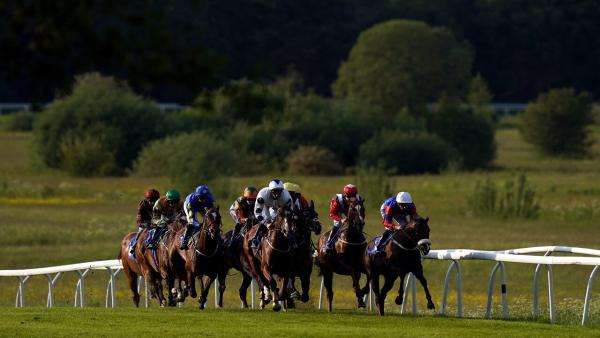 The Timeform team offer their NAP, NB and each way shout.
Read Timeform tips here.
Maplewood can contiue Appleby's fine Windsor record
In the 16:40 at Windsor, Charlie Appleby can land this race for the second year running with his big all-weather eye-catcher Maplewood who makes his seasonal debut. Appleby sent out Siskany (111) at Kempton before success in this race, and it looks as though he will follow the same path as his stable/owner mate.
Maplewood was far from straightforward on his first racecourse start when running green at Kempton last year, but he finished with a power-packed punch once the penny dropped, and he is open to significant improvement with that under his belt. The form of that race has worked out well (around the 90 mark), and he may not need a whole lot more to score here.
The step-up in distance today will surely benefit him, and given his action, so will soft in the going description. He could be one to follow for the season, and he looks a fair price at 3/1 or bigger to make a winning start.
Final Word – The tipster image
It was the season's final meeting at Wincanton yesterday, and it was great to see so many families out for the day introducing their youngsters to the racing game. It's always great to meet new people, but I think it's important to try and leave them with something informative that they will remember.
Whenever I do my box or restaurant talks, I try to do that rather than just the tip. I always start with,
"I am going to give you a little bit of info about some headgear you will see on horses today so that if all these tips go wrong, you go away with at least a little bit of information you may otherwise not have known and not just the hatred of me."
This usually breaks the ice, and I explain about cheek-pieces, blinkers, and the hood, and you would be surprised at how many people had no idea about those things but will remember it as a fun fact for their friends down the line.
A couple of meetings ago, I went table to table in a restaurant. I broke the ice by asking the table of 10, "who are we backing today?" before introducing myself as the racecourse tipster. It's hard to walk up and just say, "Hi, I am your race day tipster" some eyes immediately roll as though you are trying to sell them some dodgy double glazing windows, so always best to break the ice someway.
I'll never forget the one guy who abruptly said, "Why should I trust your tips?" You work for the racecourse, and the racecourse has to make money, so you're just going to tell us the wrong horses to bet on."
Honestly, it was the most confused I had been for a long time trying to work out how this gentleman's £2.50 each-way play on a 3/1 shot would make the racecourse millions of pounds. I thought this guy was surely saying these things for "banter", but once the matrix style numbers had cleared from my head after trying to work out what the hell he was on about – I realised he wasn't – my next thought was, he must be a flat earther.
Still, I walked away from that table thinking, how have we tipsters got such a bad name? Most, certainly not all, will work tirelessly to provide free (in the main) information to help others out. No tipster that I work alongside or know has any other agender other than to help find people winners and offer information to help, so I find it baffling.
I hope this perception changes in the future. There are plenty of top guys out there working hard for the people.
Until tomorrow, be lucky.
Follow Daryl Carter on Twitter @DarylCarter7