What a difference one round in the Champions League makes. In February Atlético Madrid, a perennial in the latter stages for nearly a decade now, were in danger of slipping into the ranks of the also-rans, putting up a feeble defence of their La Liga title having only just scraped through to the continental competition's last 16.
Not just in terms of result but in terms of performance, the double-header with Manchester United has been a catalyst of sorts for Diego Simeone's men. Saturday's win over Alavés was their sixth in a row in La Liga and having looked in danger of missing out on a Champions League spot ahead of the last 16, they are looking solid in the top three.
Their return to Manchester to face City this week will be tougher than their last trip, surely, a match (and a tie) in which United were wan enough to make it look like Atleti were rolling back the years. After Renan Lodi's goal gave the Spanish champions a 1-0 win at Old Trafford, there was much predictable talk of Atlético doing what they always have under Simeone, expertly defending a narrow lead and squeezing the life out of a European game.
Yet they are simply not the finalists of 2014 or 2016 anymore. While Pep Guardiola and Simeone have diametrically opposite views of how the game should be played, Atlético have evolved in the last few years.
The profile of players at Simeone's disposal are very different from his earlier sides. A clash of styles remains but this won't be simply attack versus defence, but Atlético can no longer do that. They are not capable of entrenching themselves and defending their own penalty box these days, though United's shortcomings let them look like they still could.
Even in Saturday's 4-1 win over bottom side Alaves, the concession of a cheap equaliser made Atleti have to motor in the final 20 minutes to win the points. João Félix is enjoying the best form of his career in Spain so far at present – seven goals and two assists in his last 10 games – and there is enough enterprise off the ball via Antoine Griezmann, Marcos Llorente and company to keep City honest, even if they remain favourites.
It would be foolish to stake much on a tight game, then, given City's quality in depth and the visitors' attacking talent. This game could have more goals in it than many are bargaining for.
Benfica will struggle to hold back the Liverpool tide
While the historical resonance of their tie with Ajax in the last round loomed large, Benfica's ability to go to Amsterdam and grind out a 1-0 was a big surprise to many. This squad, built by the now-departed Jorge Jesus to attack and marshalled by interim coach Nelson Verissimo, isn't expected to get results like that. It was reminiscent of the match that got them into the group stage in the first place, the goalless draw at PSV achieved with a brave rearguard action after the first-half red card for Lucas Verissimo (no relation), their best defender.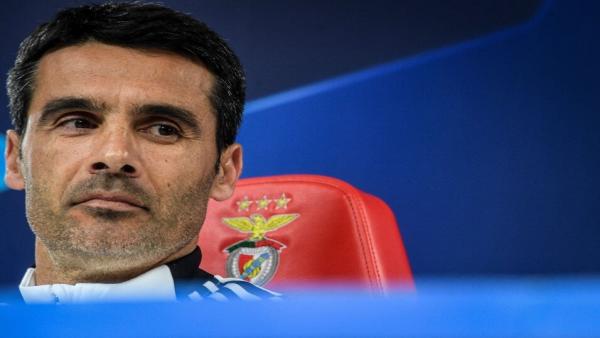 Despite this it was the essence of this Benfica team that set up victory over Ajax, with their gutsy, front foot second-half display in the first game in Lisbon bringing them back into the tie. With Darwin Nuñez – their irresistible, bull-like centre-forward – leading the way and Rafa the perfect pacey playmaker, they remain built to attack, and will hope to catch Liverpool cold early on with their positivity.
With that said, we saw Benfica's real level in the group stage against another elite opponent, Bayern Munich. They kept the German champions out for 70 minutes in Lisbon with a good display before collapsing in the last 20 and losing 4-0. Verissimo's men have plenty of ability and fight, but whether they can go the whole distance against a side of Liverpool's quality – and bench options – remains a major doubt.