It's Man Utd v Leicester in the Premier League on Saturday, and Betfred are getting in on the action! Build and place a PickYourPunt bet on Man Utd v Leicester, and if it loses, Betfred will refund our stake in free bets up to £10.00. Translated into matched betting terms, this gives us a potential profit of £33.33 and here's how…
Key terms
Offer applies to Betfred.com and the Betfred App.
Applies to our first losing PickYourPunt Builder bet that has been built and wagered on Man Utd v Leicester between 17:30 on Friday 1st April 2022 and 17:30 (kick-off) on Saturday 2nd April 2022.
We must build our own bet with Betfred's PickYourPunt Builder, which can be launched via the #PickYourPunt tab in Man Utd v Leicester.
Minimum odds of 4.00 (3/1).
If our bet loses, Betfred will refund our stake in free bets up to £10.00.
Qualifying bet
It's entirely up to you how you play this offer.
If you can build a PickYourPunt bet that is layable, you can treat this as a money back if bet loses offer. Depending on the back and lay odds, you may be able to lock in around £5.00 profit with this method.
Our other option is to take a speculative approach and not lay our PickYourPunt bet. If our bet loses, we know that by using straightforward matched betting, we should be able to convert our £10.00 free bet into 80% cash, so £8.00. That means the most we can lose on this offer is £2.00 and we could make a nice profit.
So, looking at the selections available, we could place our qualifying bet on Man Utd win / Both teams to score – No / Under 2.5 goals at odds of 4.333 (10/3).
Build and place a £10.00 PickYourPunt bet of your choice
Free bet
The above selection gives us a potential profit of £33.33, meaning we would only need to win 1 in every 17 bets to break even. It really is too good an offer to miss!
If eligible, our £10.00 free bet will be credited by 17:30 on Sunday 3rd April 2022 and valid until 09:00 on Wednesday 6th April 2022.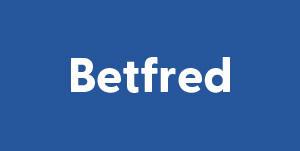 Get this offer at Betfred
  Never miss a big offer
Subscribe for offer updates, tips and tricks, big offer alerts and more.